"

MFM play so the rest of us don't get arrested for arson."
— Lester Bangs, Creem Magazine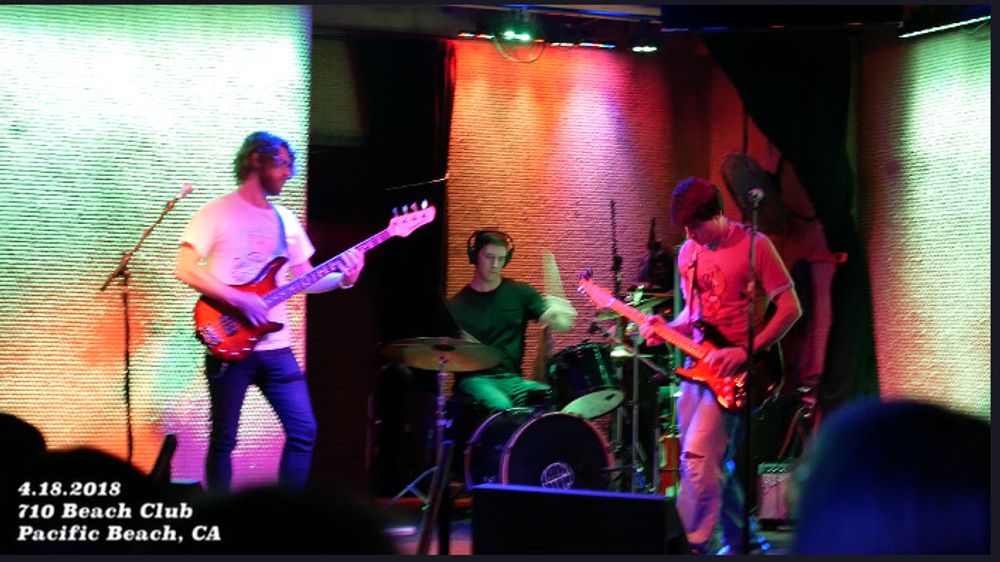 Martyrs for Mayhem
"If you took grunge rock, wrongfully imprisoned it for 20 years, and then tried to release it into modern society, it would sound like Martyrs for Mayhem." ~ James, vocals, lead guitar, MFM
Martyrs for Mayhem are making hard rock alternative music like no one else in the San Diego scene.  They've cracked the code of blending grunge, punk, and metal into a brilliant mix that is both aggressively energetic, yet consumable and catchy at the same time.  Their strength lies in their wide range of sounds that captivate listeners across multiple genres, weaving hypnotic spells of emotionally-soothing psychedelia while still possessing the potential for visceral attitude on command.  Formed in 2018 by three members who all excel at their instruments and songwriting, MFM wield weapons-grade edginess like a white-hot blade of sound that will not be denied.
"Be honest," laughs MFM lead singer and guitarist James Doyle.  "Isn't there a part of you that just wants to burn it all to the ground? Not that you ever would. But still."  And that basically sums up MFM's sardonic, venom-spitting nature in one question.  Further, it's one of the central theses behind the brand of rudely aggressive cyberpunk grunge-of-the-millennium that James and band mates Nathan Eazer (drums) and Mitch Fedie (bass) have unleashed onto the SoCal music scene.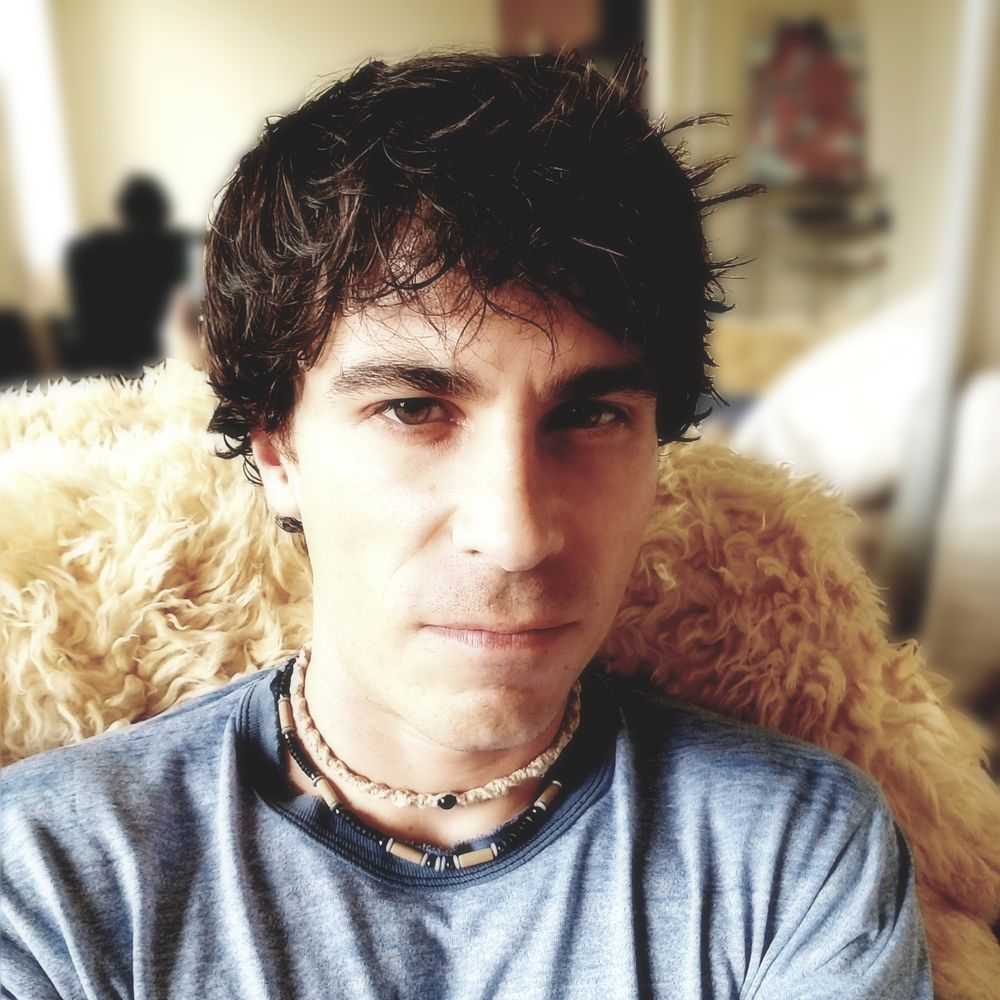 james
vocals, lead guitar
In 2016, James took several hard rock songs he had written and began playing them acoustically at open mics in the Pacific Beach and La Jolla areas.  Two years later, after dozens of solo performances, countless Craigslist ads, and what seemed like one failed project after another, he found himself jamming with Nathan, a drummer he connected with online. 
The two had immediate chemistry.  Nathan was the first drummer James had found who could play his complicated song "Napalm," which he had recorded himself and had been performing in the local scene.  Soon after, the two found Mitch; and within a few short months, the trio were performing onstage.
James' songwriting is influenced by his love of alternative rock bands including Smashing Pumpkins, Silverchair, The Cure, Bush, and others.  His songwriting is often described as very complex, but moving in its composition.  His lyrics focus on a range of socio-political themes and are often laden with intelligent hooks and unique rhyming schemes.
hometown: pittsburgh, pa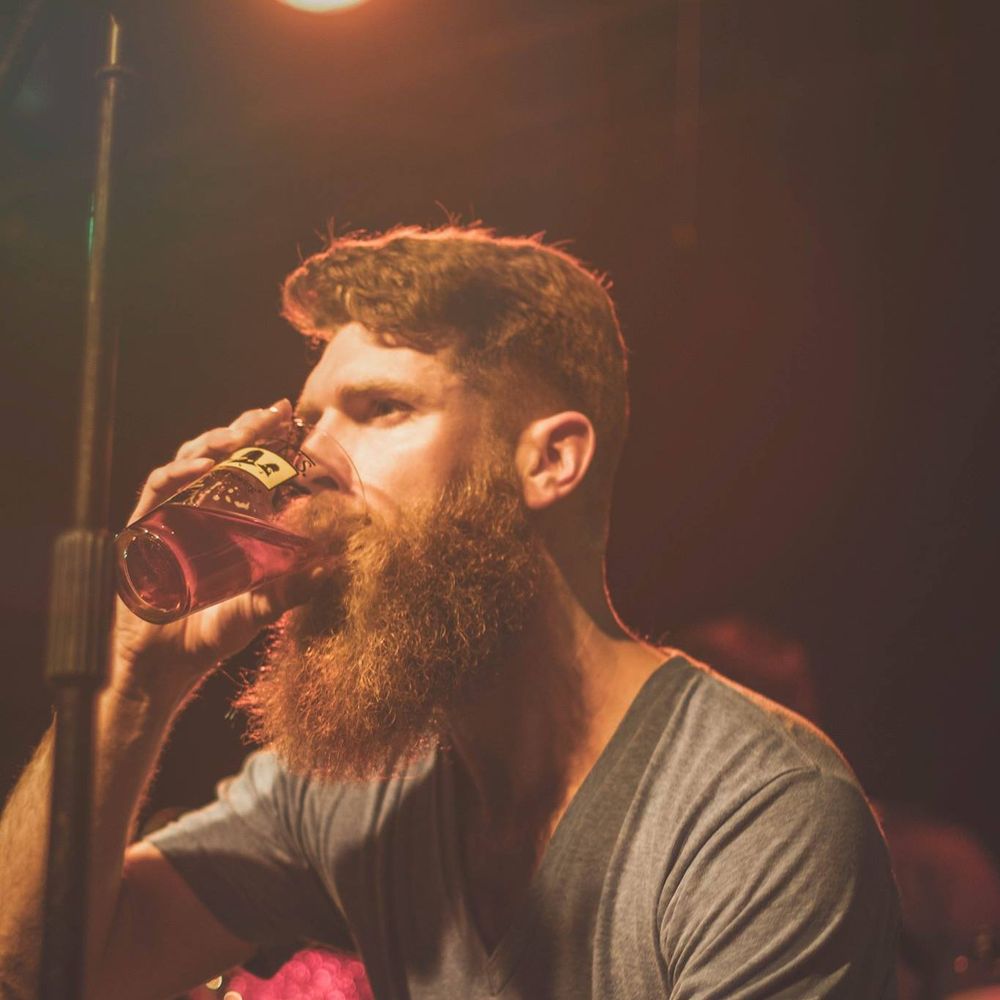 mitch
bass guitar, background vocals
Mitch moved to San Diego in Feb., 2018, from his home in Minnesota.  The day after he had arrived, he went to Craigslist to find musical opportunities in the area.  The very first ad he looked at and responded to was for a guitarist and drummer duo who were playing aggressive original rock and were looking for a bassist.  He listened to the demo of "Napalm" attached to the ad.  "My first thoughts," he said, "were 'Well, this could be interesting.'"  
So he reached out to James and met him at an open mic a few nights later.  The two connected well, reminiscing about great early 90s bands that they loved, particularly the group +Live+.  That same week, he met with Nathan and James at their weekly rehearsal and blew them away with his technical proficiency and learning abilities.
Mitch, a seasoned veteran with a padded resume of his own, had been playing for years in Minnesota with a project he fronted called Of the Wild.  His superb bass playing comes courtesy of his mastery at guitar, through which he mixes elements of jazz and blues rock.  James' complex songwriting and fast tempos complement Mitch well; and he possesses unique abilities to conquer even the most difficult of compositions thrown at him in rapid turnaround time.  It became immediately clear to Nathan and James that Mitch's skills surpass those of anyone they had ever played with and that he would be the perfect bassist for MFM!
hometown: minneapolis, mn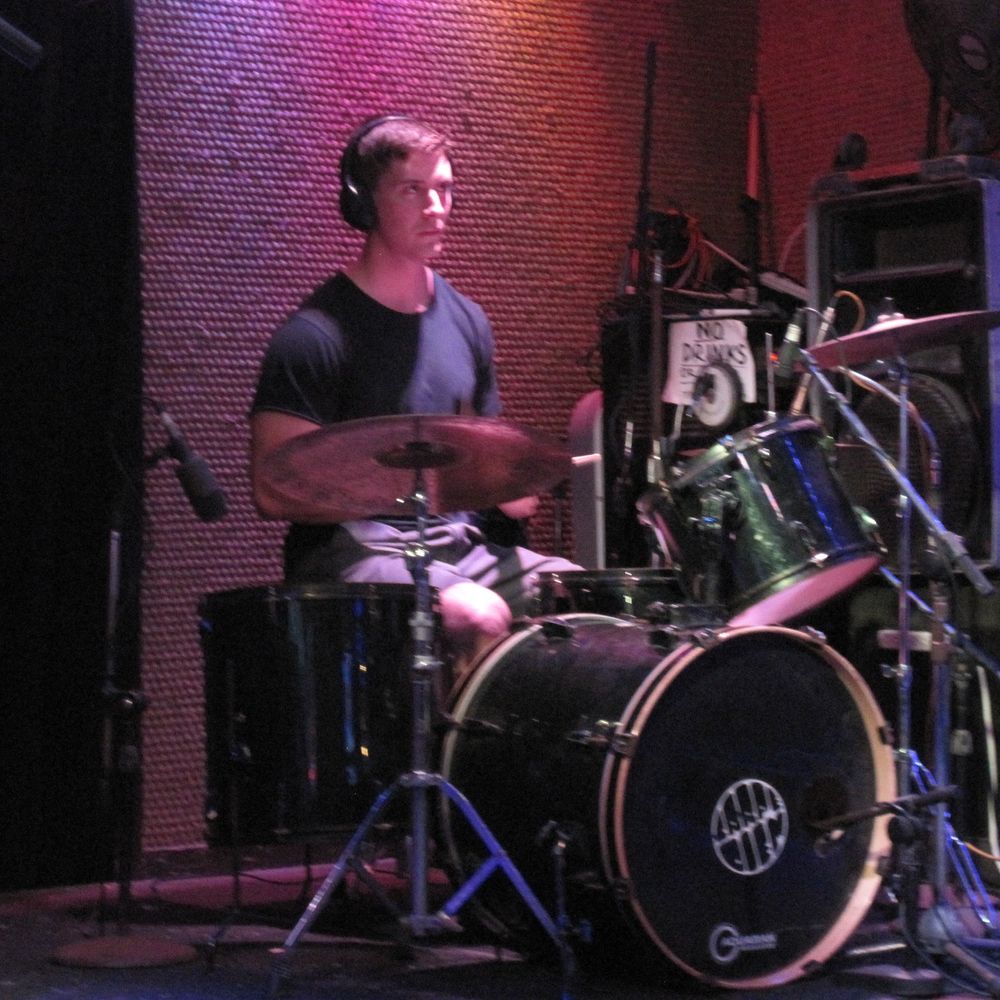 Nathan
drums
Nathan had been performing with the still-active Poway-based rock group Thundermaier when he saw a post from James on Craigslist seeking a drummer.  He listened to the demo of "Napalm" and was immediately intrigued by the complexity and challenge the drums posed.  When the two met up to jam for the first time, James was impressed that he had actually found a drummer that was not only capable of following the drum track he had programmed for the demo, but was actually taking the song to a whole new level of energy and sound.
Nathan, whose influences include Jon Theodore of The Mars Volta, is a jazz drummer.  As such, he is also appreciative of and inspired by the drumming of James' favorite drummer: Jimmy Chamberlain of Smashing Pumpkins.  
Everywhere that MFM perform, Nathan's driving rhythms and skillful intricacies capture the attention of serious players and casual listeners alike.  "No one receives as much praise as Nathan does from audience members," says James.  "I'm singing, playing solos...Mitch is doing stage jumps...Nathan still steals the show!"
hometown: poway, ca